Famelab Sales
Funnel
At Famelab we help you create a powerful LinkedIn network to do business with.

Start with Famelab today!
Book a Demo
👍

Build

Connect with 100's of LinkedIn leads within your target audience every week in only one click.
🔥

Heat up

Become a trusted leader in your field with relevant posts, score over 8000 views a month!
🤝

Convert

Easily convert warm leads into customers by planning your follow-up messages.
Famelab

Lead Generation
Famelab connects you to 100s of leads every week and easily filters out high-quality leads.
Scrolling through your suggestions = the past.
Automated followups and leads directly in your CRM.
Boost your sales with automation
More info
Famelab

Likes and More
Automatically receive likes of your colleagues to dramatically increase your visibility!
Our community will provide you with extra organic engagement.
Marketeer? Scedule posts for the whole team!
Increase your views, start growing organically
More info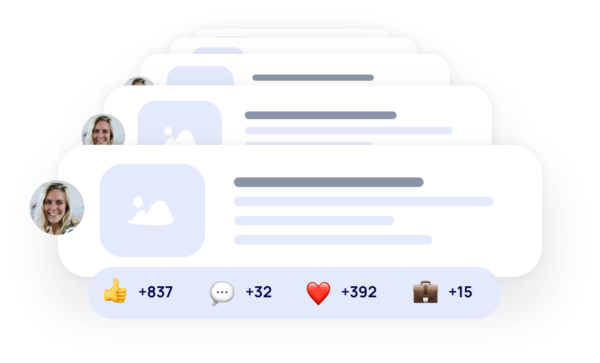 Famelab

Campaigns
Reach more leads than ever before while keeping it personal. Webinar promotion, sharing white-papers, we got you.
More effective than email campaigns
More info
'I managed to get 20 new appointments in just one month of using Famelab!'
'My connections and likes doubled after two months!'
'Within a week I had a new customer using this tool!'
'From 0 to 140 conversations with potential clients via LinkedIn.'
"
I am a huge fan!

For me, the big advantage is that I can just let go of my LinkedIn activities with this tool."

Thorwald Nienhuis, Brockmeyer

Read More